No 3rd party insurance? Cops will seize your car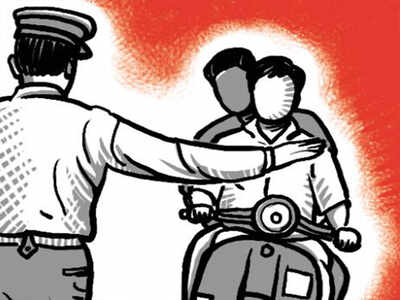 Representative image
HIGHLIGHTS
There are several vehicles plying without third party insurance in Cyberabad police limits
Cops said they will now seize such vehicles and not release them until they are adequately covered
HYDERABAD: Cyberabad police on Friday said they will seize vehicles that do not have third party insurance and have given citizens a 15-day window period to get one.

Based on complaints that there are several vehicles plying without third party insurance in Cyberabad police limits, cops said they will now seize such vehicles and not release them until they are adequately covered.


In an order, Cyberabad police commissioner Sandeep Shandilya said the decision was in the wake of a recent Supreme Court order. In the notification, the commissioner said that many vehicles are plying on the roads of Cyberabad without third party insurance. "Section 146 of Motor Vehicle Act-1988 provides mandatory third party insurance coverage for all the vehicles. Supreme Court committee on road safety, desired to periodically check the vehicles to see whether the vehicle owners have the third party insurance cover," the notification said.